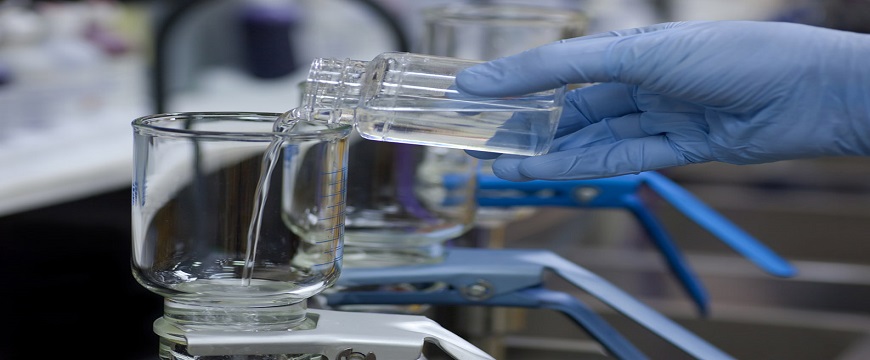 "Water is the best natural remedy, only when its clean"
Before knowing the importance of testing water lab in Delhi NCR, have you ever gave thought on why is water so important for our life? Why it is suggested to drink as much water as you can. You won't be surprise to know that your entire body is made with more than 50% of water. Hence, it becomes salient to know, the water that we consume is organic.
Types of Water Testing
Shree Ram understand the demand of water, for human consumption and thus come-up with multiple solutions. Here, we will discuss the types of treatments that are carried by our company, so that we can contribute in supplying clean water. Have a look at the types of testing that take place:
ETP Water : Effluent Treatment Plant is also a type of waste water treatment method. It is designed to purify industrial waste water for its reuse and also aim in providing safe drinking water.
ETP works at various level and involves multiple physical, chemical, and biological process to treat waste water.
Ground Water : One of the most important source of water, used from the ancient history. Hence, our Testing Lab in Delhi NCR ensure to maintain the overall quality of the ground water. Once, the groundwater gets contaminated, it cost million to cleanup.
Most part of the capital are reliable only with the ground water.
Swimming Pool Water : Bacteriological condition is the one of the methods that helps in determining the potential of harmful bacteria that can lead to multiple diseases.
Biochemical oxygen demand helps us to check the amount of oxygen required by aerobic biological organisms. There are multiple tests such as:

Total Plate Count
Streptococci
Coliform and many more
Construction Water : It is an important element used in preparation of mortar, mixing of cement, and other works. Major parameter led by the government are:

Neutralize 100ML sample of water with 0.02N NaOH.
Neutralize 100ML sample of water with 0.02N H2SO4.
Organic and Inorganic solids, and many more to name.
R.O water testing : Reverse osmosis (RO) is the simplest water testing process in which harmful solvent and particles are removed from the water to make it suitable for drinking.
Drinking water testing : We conduct rigorous testing of drinking water using a broad set of parameters to check the quality of drinking water.
Waste water testing : Wastewater testing is a water treatment process in which contaminants are removed from wastewater to produce the water that is suitable for reuse. It is further categorized into three sub-divisions - physical, chemical, and biological.
Common and combined Effluent treatment Plants (CETP) : CETP is a type of wastewater testing which is collectively used by two or more small scale industries to treat the effluent before disposing of wastewater to rivers or seas.